We have a wonderful opportunity to join the office team at School and Street Pastors Isle of Wight. If you would like to know more, and have the privilege of working alongside our coordinators on a part-time basis, check out the application form and job pack at https://iowstreetpastors.org.uk/jobs/
Isle of Wight Street Pastors is a Christian charity providing care, support and practical help to people on the streets of Island towns at night, and around Island Schools at the end of the school day through two projects, Street Pastors and School Pastors.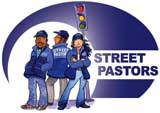 Street Pastors
Street Pastors are Christian volunteers who provide care, support and practical help to people out on the streets of Ryde, Newport and Ventnor. Volunteer teams patrol the town centres and provide help and assistance to people who are suffering the effects of over consumption of alcohol, are at risk of violence, feel unsafe, are lonely, hurt and abused, or just value the extra feeling of safety that comes from having volunteer Street Pastors around. Many of those we work with are often seen by society as having caused their own problems – particularly those suffering the effects of drinking too much. Our care is offered without judgement – regardless of the causes of pain, sickness or danger each of our beneficiaries is still a human being, still someone's daughter, or someone's brother.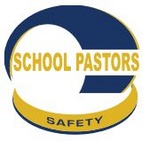 School Pastors
School Pastors are volunteers who work around schools to provide safety and reassurance to students, parents and local residents. School Pastors provide uniformed patrols in areas agreed with the school, such as around the school entrance or at places where young people congregate. Their role is to provide support to students and a positive adult presence.
Website: http://iowstreetpastors.org.uk