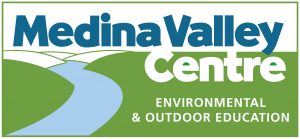 Medina Valley Centre is an independent Outdoor Education and Field Studies Centre based at the heart of the Isle of Wight. Starting out as the Christian Sailing Centre and moving into providing a full programme of outdoor pursuits we have a rich history of helping young people to grow and develop through adventurous activity. For nearly 40 years we have also been delivering high quality GCSE and A-Level courses to young people from all walks of life. As well as being a residential centre for schools we also welcome church groups, youth groups and conferences for any duration of time.
Our desire as a Christian Centre is to help every individual who comes here to discover life in all its fullness. Our hope is that we can serve, love and care for our guests in a way that has an impact on their life way beyond their time with us.
Our Centre is a wonderful asset on the bank of the river Medina. We are always open to other ways in which we can make use of what God has entrusted to us.
Whether you have been here before or have never heard of us we would love to show you around and discuss possible ways we could work together.
Please contact us on 01983 522195 or info@medinavalleycentre.org.uk.
Website: http://www.medinavalleycentre.org.uk